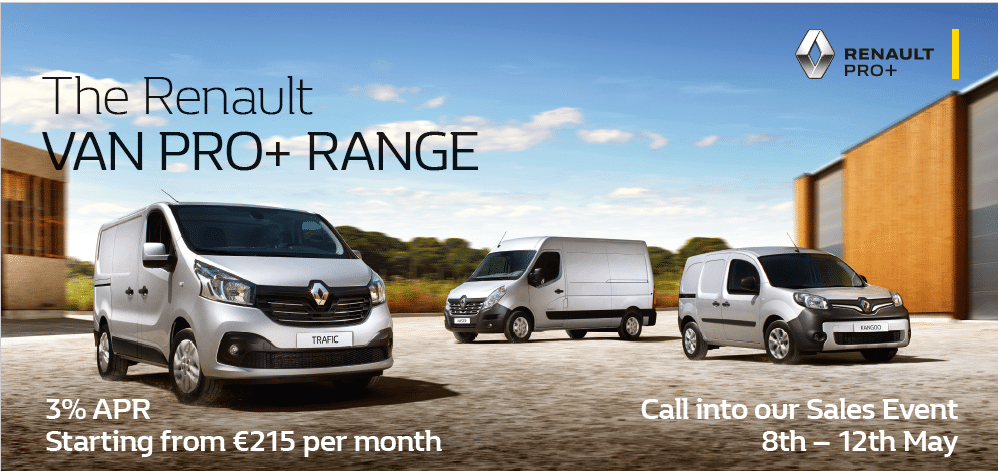 Kearys Renault Pro+ -

To celebrate the launch of our Renault Pro+ Commercial Centre we will be running our very own Summer Sales Event from the 8th - 12th of May.

What do we have on offer?
We have savings of up to €10,000, a very low APR rate of 2% and free vehicle health checks on all makes and models.

We will also be celebrating our official launch on Thursday 10th of May with free pizza for all our customers.

This event finishes on Saturday 12th of May, so pop into us while stocks last as they are extremely limited!

Call to us at Kearys Renault Pro+, Doughcloyne Industrial Estate, Sarsfield and put the "Passion for Life" into your business.

If you have any questions please do not hesitate in contacting any of our Kearys Renault Pro+ Commercial Team on 021 234 0400 or fill in the form below.