Kearys Renault 12 Days of Christmas Giveaway
Kearys Renault are delighted to announce our incredible 12 days of Christmas giveaway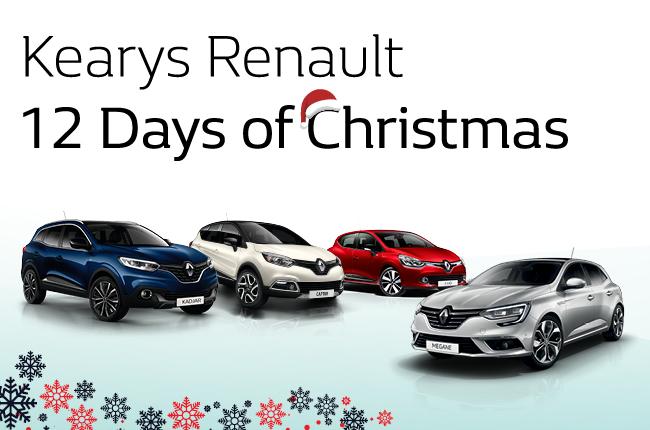 We love Christmas! And to make this one extra special we are doing a 12 days of Christmas giveaway. With every 171 vehicle purchased in both Kearys Renault Cork or Kearys Renault Midleton between 7th and 23rd December you will have a choice of one of our amazing Christmas gifts.
Choose between:
· 42" LG Smart TV
· Apple iPad
· Dyson SuperSonic Hair Dryer
· Playstation 4
· Asus Vivobook Laptop
· Dyson V7 Handheld Vacum
· Rose Gold Fitbit Charge 2
· Apple Watch
· Sony hx400 Digital Camera
· Nespresso Vertuo Coffee Machine by Magimix
· Samsung Galaxy A5
· A KitchenAid Mini Mixer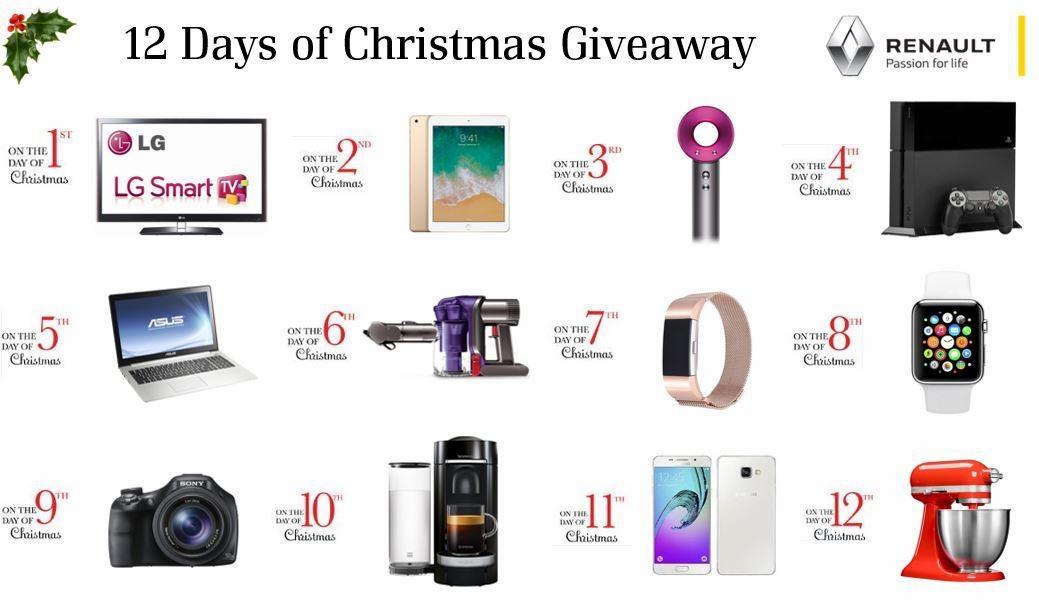 Terms and Conditions: · Offer only applies to 171 Renaults purchased. · Offer only applies to purchases between 7th to 23rd December · Customers are entitled to choose a gift from the given list.