As a valued Kearys Nissan Customer, I am delighted to invite you to our 4 Day Closed Showroom VIP Event.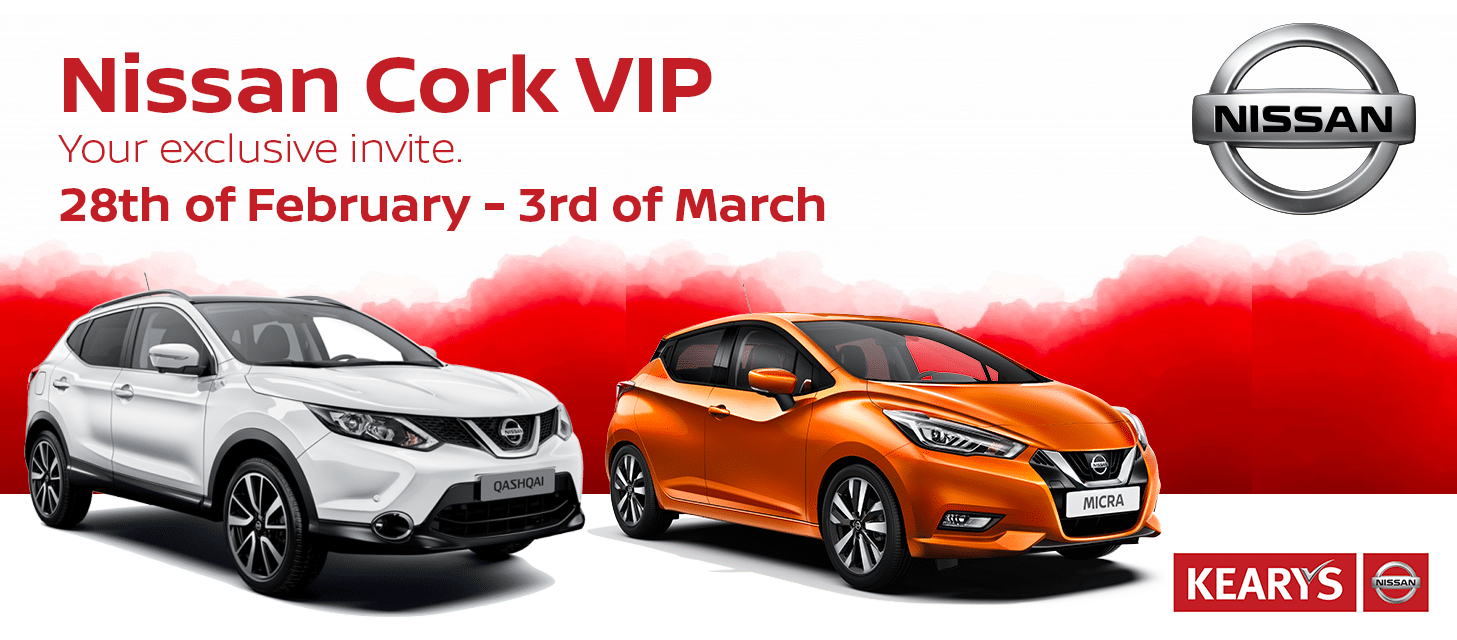 This weekend only we are offering:
On 181 Models:
Up to €5,500 Scrappage

Finance from 3.9% of All Models

Finance from 0% Apr on the All New Nissan Micra

Plus

2 Years FREE Servicing and 1 Years FREE road tax with every purchase.

On 171 and 172 Models:

Savings of up to €7,500

Plus

1 Years FREE Servicing

On Nissan Gold Standard Used Cars:

Top Specs Low Mileage – Great Trade In prices

1 Years FREE Servicing with every car purchased during the Event

*terms and conditions apply
The Exclusive Event will commence at 9am on Wednesday 28th February and must end at 5pm on Saturday 3rd March.

Please confirm your attendance by filling out the form below or by contacting our VIP Event Team on 021 454 2344.