As a valued Kearys Nissan Customer, I am delighted to invite you to our 3 Day Closed Showroom VIP Event.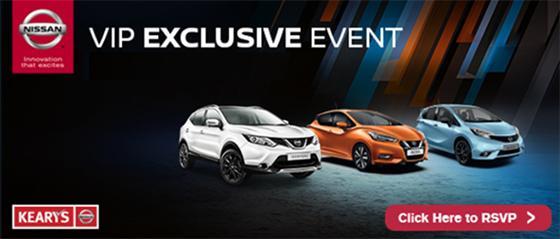 This weekend only we are offering:
Our lowest ever finance rate, with APR from 6.5%
Electric cars starting from less than €15,000
The Exclusive Event will commence at 10am on Thursday 9th of November and must end at 5pm on Saturday 11th of November.

Please confirm your attendance by filling out the form below or by contacting our VIP Event Team on 021 454 2344.