Explore the all-new Renault Megane Grand Coupe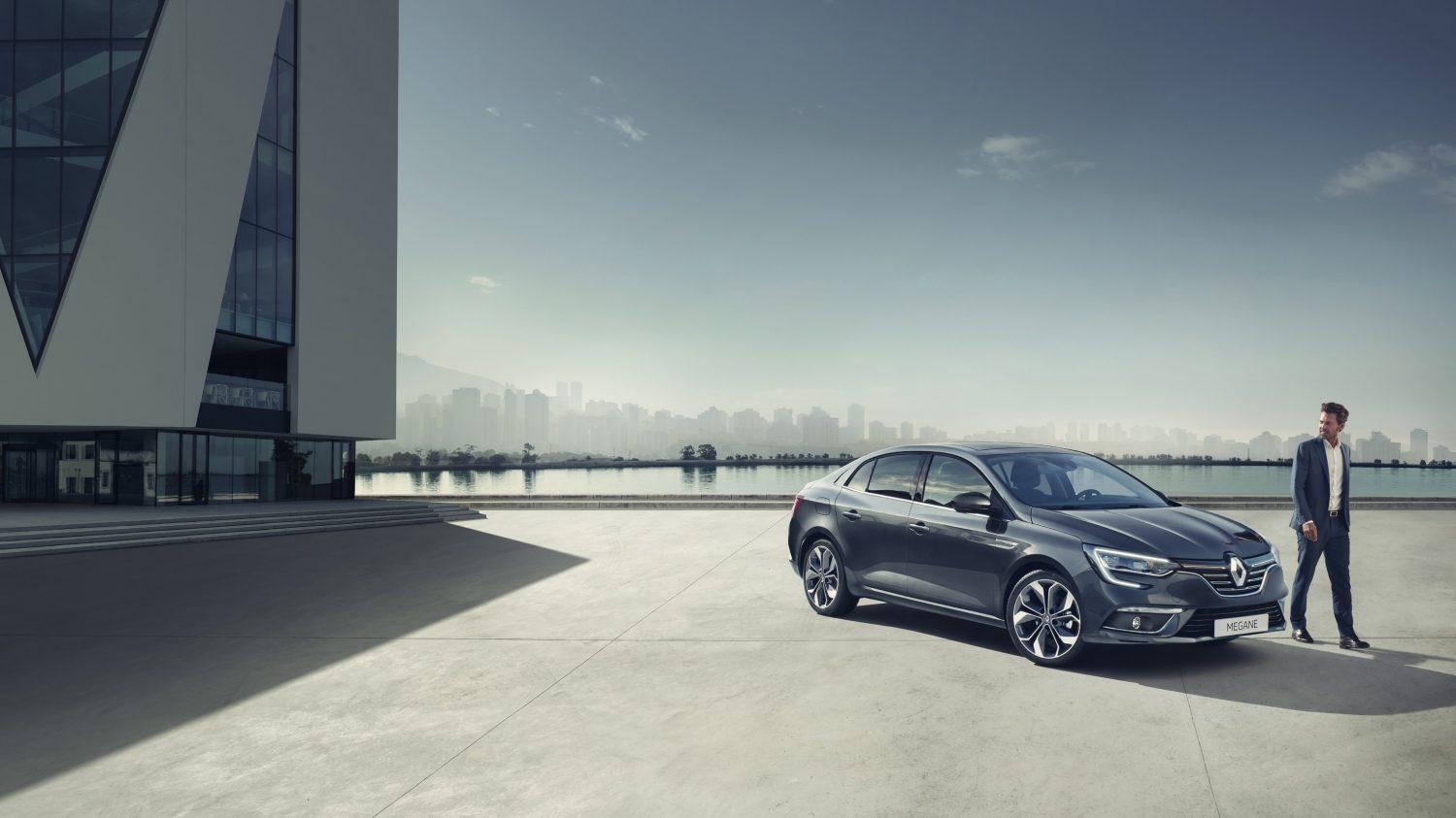 Coupe styling and saloon versatility – what more could you ask for? How about a lineup of efficient engines and an abundance of standard equipment? The all-new Renault Megane offers all that and then some, in a single, state-of-the-art machine.
What's new for 2018?
The Renault Megane Grand Coupe has been completely revised for 2018.
Perfectly proportioned design
It's alright to stare at the
Renault Megane Grand Coupe
, with its muscular bonnet and sleek lines. LED lighting with 3D technology helps the big saloon stand out even more, especially when the sun sets. A wide sunroof gives the car a futuristic look, while also providing passengers with natural light.
Inside, sculpted, wraparound seats envelop occupants in comfort and style. The entire cabin is finished in high-quality materials with satin-finish chrome details. Upfront, a digital speedometer and ergonomic centre console add to the sophistication. Moving towards the back, you'll find an extra-large boot space, with hands-free opening.
On the road, the Megane cruises along nicely, with minimal road noise and a good sound system. The 5-passenger cabin is the perfect place to be for your daily commute, or a long road trip.
For 2018, the Renault 
Megane Grand Coupe
 is offered in four trim levels: Expression, Dynamique Nav, Dynamique S Nav and Signature Nav.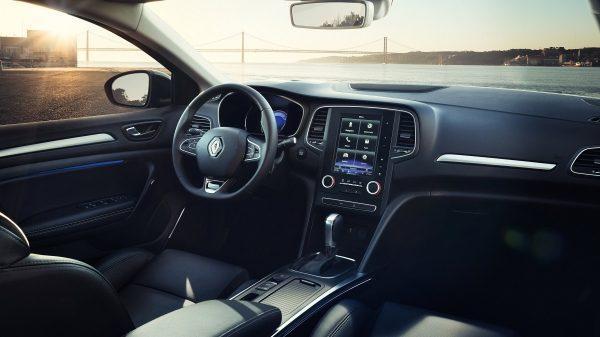 Efficient powertrain
A pair of economical and torquey four-cylinder diesel engines are offered in the Megane. To start, there's the dCi 110 which consumes very little fuel while producing minimal emissions. Those looking for a little more power can step up to the optional dCi 130.
Transmission options include either a 6-speed manual or ECD dual clutch automatic transmission. The EDC features MULTI-SENSE technology, so you can make adjustments to personalize your drive. No matter which transmission option you chose, all Megane models send power to the front wheels. This layout not only helps with foul weather traction, but also reduces fuel consumption.
Connected technology
The Megane has the technology to keep you informed and entertained. Connectivity comes from the R-LINK 2 touchscreen tablet and its corresponding apps. The tablet also allows you to control vehicle functions, such as the air-conditioning, seat position and radio. A wide range of apps for the system can be purchased directly from the R-LINK store.
For responsible driving, the Megane offers the Driving ECO2 application. Accessed from the R-LINK 2 screen, it gives you information about your driving style. This allows you to make adjustments as needed to reduce fuel consumption.
Advanced safety features
Protection inside the Megane comes curtesy of the latest driver assistance features. The list includes active emergency braking and blind spot warning. There's also your silent copilot, the Visio system. It manages functions such as traffic sign recognition, lane departure warning and automatic front lighting. With the Megane, you'll never drive alone.
Visit Kearys Motor Group
If you're tired of just reading about the Megane, and are ready for a test drive, Stop by 
Kearys Motor Group
. We have the all-new Renault Megane in stock, along with a full lineup of other Renault vehicles.