2016 Dacia Duster Review
When Dacia first came on the scene, it's probably safe to say it's a motor manufacturer that wasn't taken too seriously in some parts of the media. However, nobody is laughing now, as Dacia is forging itself a formidable reputation in an area of the market that had been neglected by mainstream manufacturers for far too long.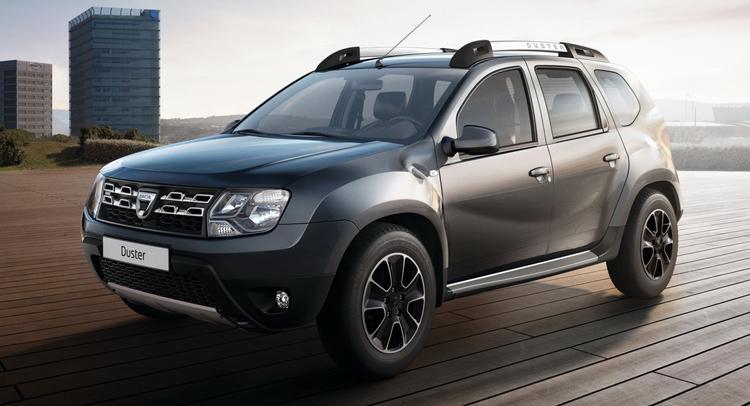 Dacia Duster Model Features & Comparisons
The 2016 Dacia Duster offers that rugged SUV styling that's so sought-after these days but at a fraction of the price you'd normally expect to pay for such a vehicle. There's no getting away from the fact that the low price is the unique selling point of the Duster, but legions of buyers will tell you there's absolutely nothing wrong with that at all.
The entry-level model can't be considered as anything other than basic, but that's exactly the point and it isn't trying to be anything else. The entry-level Access model keeps its price as low as possible the economies like fitting steel wheels instead of alloys and not fitting a radio. The Duster isn't afraid of being what it is; a genuinely cheap and cheerful model that rather than being ignored by the vehicle-buying public, has been embraced and loved by people who want an SUV but don't want to pay for all the bells and whistles.
Last year saw the Duster get a modest facelift and a new, higher-spec model in the shape of the Laureate Prime. Between the entry-level Access and the top of the range Laureate Prime is another trim called the Ambience, which takes the most basic Access model and livens it up a little with a few pleasing extras.
In 2012 when the Dacia Duster first arrived on these shores, it promised and delivered on its promise to offer a compact SUV for no more than the price of a small car. Some may have sneered at it a little at first, but the Duster's ongoing success has gleefully silenced those dissenting voices.
The Duster is a similar size on the inside to its main rivals, so there's plenty of room to fit five people without them having to be too intimate with each other. There's a 1.6-litre petrol engine that's in the entry-level Access model only, so the majority of buyers are likely to go with the 1.5-litre dCi diesel. If you want to pay that little bit more, Dacia also offers the option of turning the Duster into a genuine 4x4 as well.
If you want the comfort and practicality of an SUV crossover but not the kind of price that's normally associated with such vehicles, the 2016 Dacia Duster is in a class of its own.